Pet Portraits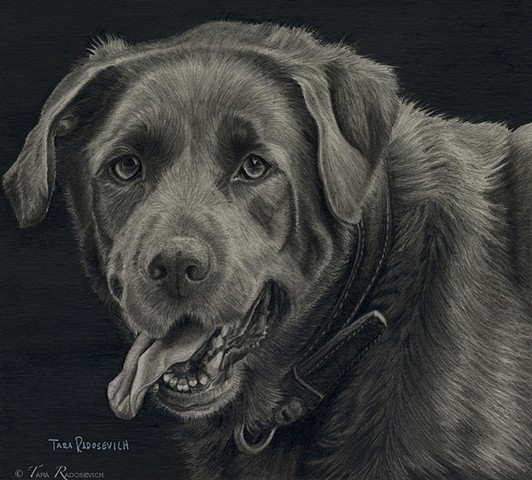 "Sometimes Love does not require words."
I believe a Pet is God's gift of eternal and unconditional love for us. It's those gestures of love and comfort that teach us to become more compassionate. Leaving paw prints, hoof beats, feathers, and scales forever on our hearts and memories.
I will need a high-resolution jpeg or a good quality photograph of your pet in the size and dimensions you want. Natural shots only, nothing staged. You can send me this either through email or by mailing address. If possible I can photograph the pet myself, we can meet at your home or at a dog park. Photographing your pet will be an additional charge.
I require a non-refundable 50% down payment first before I start the commission. I am detail oriented and do my best to capture not only the exact likeness of your animal but it's overall personality and presence. When the piece is complete I will email you a photograph for approval. Once it is approved, I seal it with a varnish or fixative. When the remaining balance payment is received, we can then arrange a day and time to meet and pick up your piece. If the painting or drawing must be mailed there will be an additional cost added onto the original price for packaging and shipping.
Please refer to my Price List below.
Graphite Pencil Drawing
8" x 10"- $450
9" x 12"- $500
11" x 14"- $600
Acrylic Painting
8" x 10"- $700
9" x 12"- $850
11" x 14"- $1,840
12"x16" - $1,950
16" x 20"-$2,000